Freshwater Stone began as our way of harmonizing business with living and the outdoors. Working with stone gave us the opportunity to engage our physical strength, intellect and creative drive. We were learning a trade as we were building a way of life.
Our business evolved alongside a desire to explore new ways of expressing our trade. Our confidence developed from the feedback we received from delighted customers. With access to advancing technology, machinery and equipment, we were enabled  to take advantage of more challenging opportunities.
Forty years of masonry construction has taught us a great deal. We've had projects that have taken us from a chapel in France, to a historic bell tower in Texas, to detailed interiors in Hawaii, though no matter how far away a job leads us, our work remains inspired by the landscapes of Maine.
Our signature stonework has developed out of a philosophy and commitment to natural form. We spend all of our efforts breathing life into stillness by creating implied movement. At Freshwater Stone, we've become experts at this.
Today, we continue to stretch ourselves in the work we take on, while cultivating an environment where our experienced craftsmen can learn and grow. We've worked hard to maintain a trusted relationship with dedicated artisans and designers who share a similar ethic.
Whether we're working with homeowners, architects or contractors, our goal every day is to meet their vision while honoring our own.
The success of Freshwater Stone depends on the men and women who come to work here every day. Our commitment towards our crew grows from an appreciation of their dedicated craftsmanship and exceptional work ethic.
To work at Freshwater Stone means to share our core values of hard work, family and health. To support these values, we offer a social, yet challenging health and fitness program that is free to all Freshwater Stone employees, as well as their families. We also have a safety and regulatory professional who is available every day.
At Freshwater Stone, we recognize that there are many local organizations doing great work in our communities. We try our best to support them all.
Down East Family YMCA

Ellsworth, Maine
Friends in Action
Ellsworth, Maine
Good Shepherd Food Bank
Auburn, Maine
Maine Coast Memorial Hospital
Ellsworth, Maine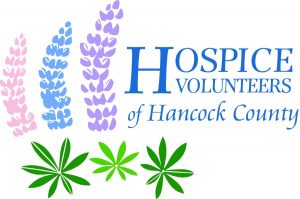 Hospice Volunteers of Hancock County
Ellsworth, Maine
Beth C. Wright Cancer Resource Center
Ellsworth, Maine
The Alamo Theatre
Bucksport, Maine
H.O.M.E. Co-op
Orland, Maine
Ellsworth Rotary
Ellsworth, Maine
Bagaduce Music Lending Library
Blue Hill, Maine
Jeff and Candy Gammelin moved to Maine in 1972 after graduating from Syracuse University. Together, they constructed the home they still live in today out of local field stone, logs and bricks. After building their own fireplace, Jeff was commissioned to construct others, and soon he became recognized for his ability to create fine work using beautifully shaped natural stone. The couple began Freshwater Stone in 1976 and raised three daughters who all learned the weight of stone as the business developed into what it is today.
Jeff and Candy continue to find new energy from the people they work with, as well as the natural world that surrounds them.